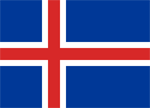 Northern Lights, Þingvellir, Iceland
I left in a hurry Friday night and drove to Þingvellir, where I was hoping to find a clear sky and a spot protected from the wind. It was mostly cloudy but I did get to see some amazing Northern Lights.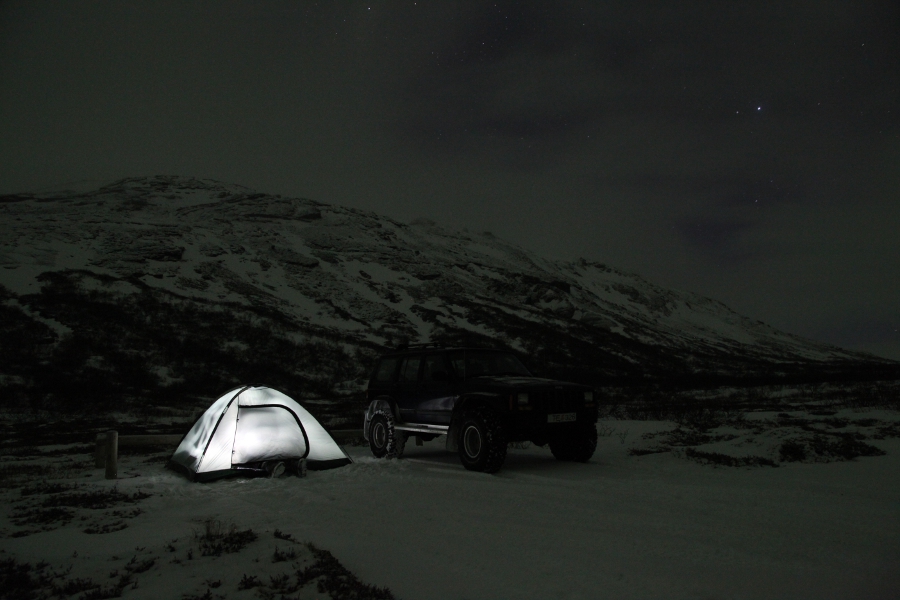 Waiting
It's just past midnight and the Northern Lights haven't appeared just yet, so I set up the tent while waiting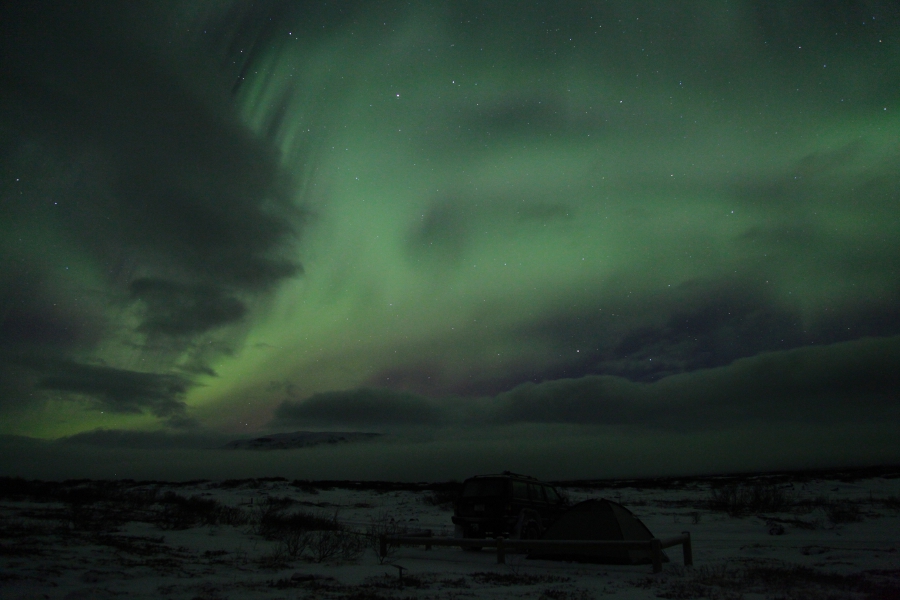 Northern Lights
1am - Here they come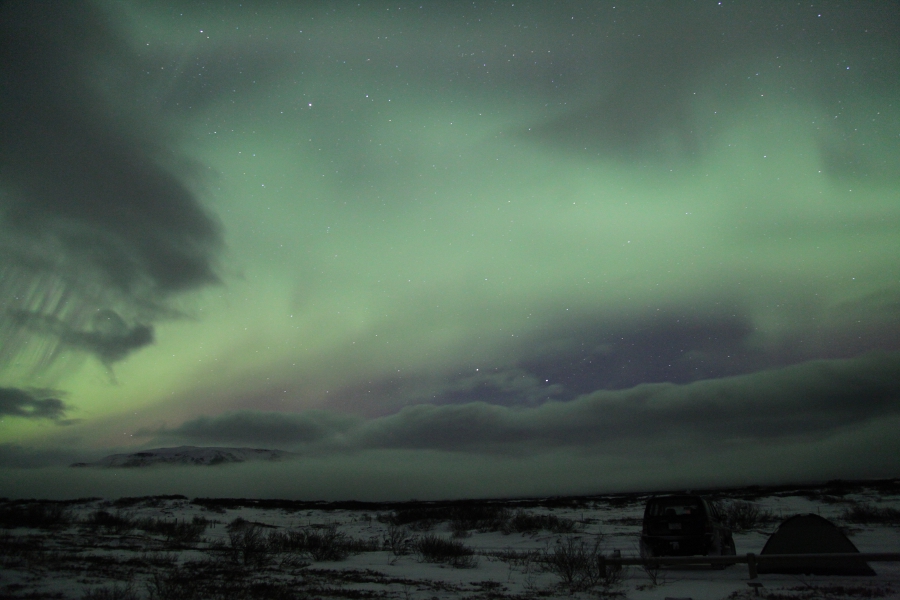 Colors
Green, blue, red, orange, pink, a fantastic show of colors
Clouds
But quickly, too quickly, the clouds take over the sky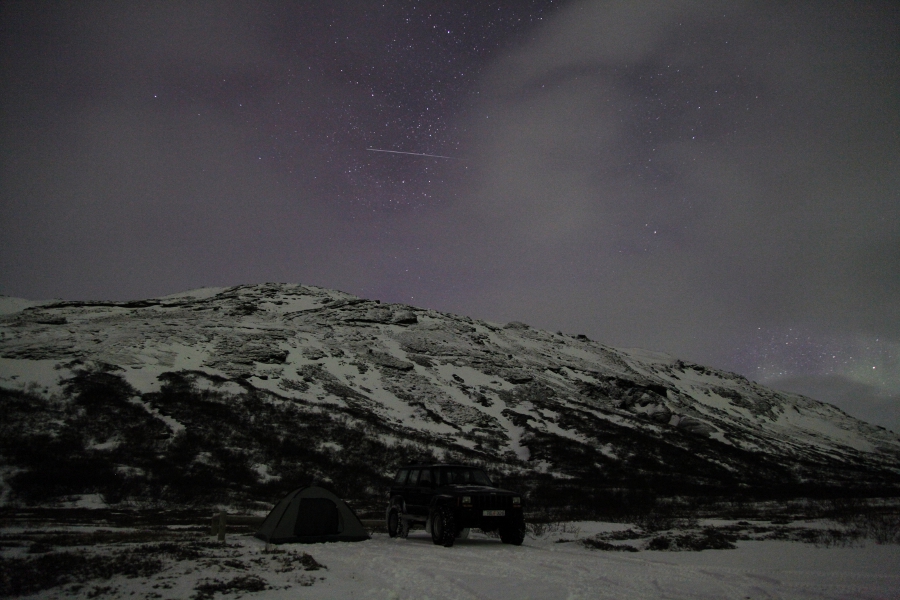 Gone
And then they go, leaving the sky to the stars
Back
And an opening in the sky reveals more Northern Lights. In the background on the right side the fog I drove through on the way here is coming back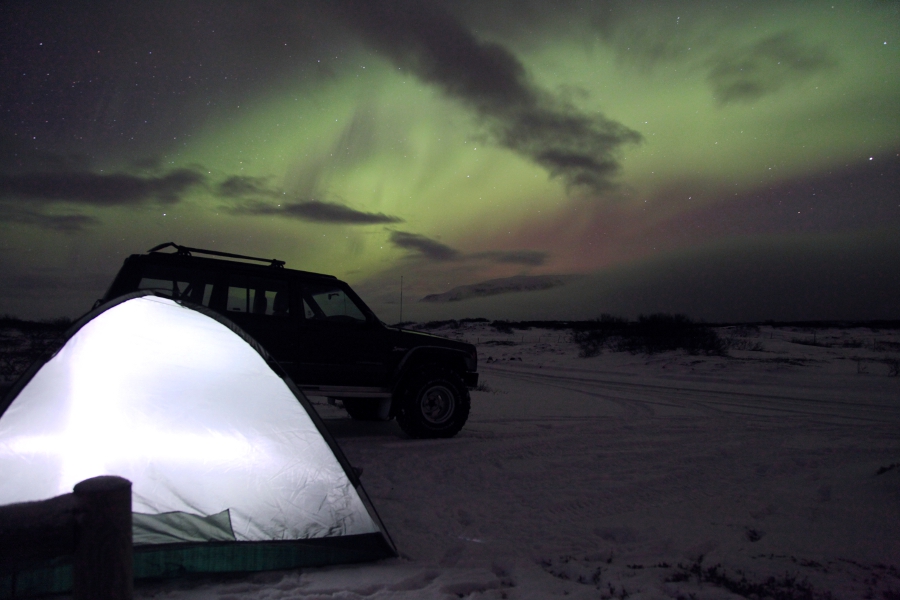 Lights on
Same photo but this time I went in the tent and played with the flashlight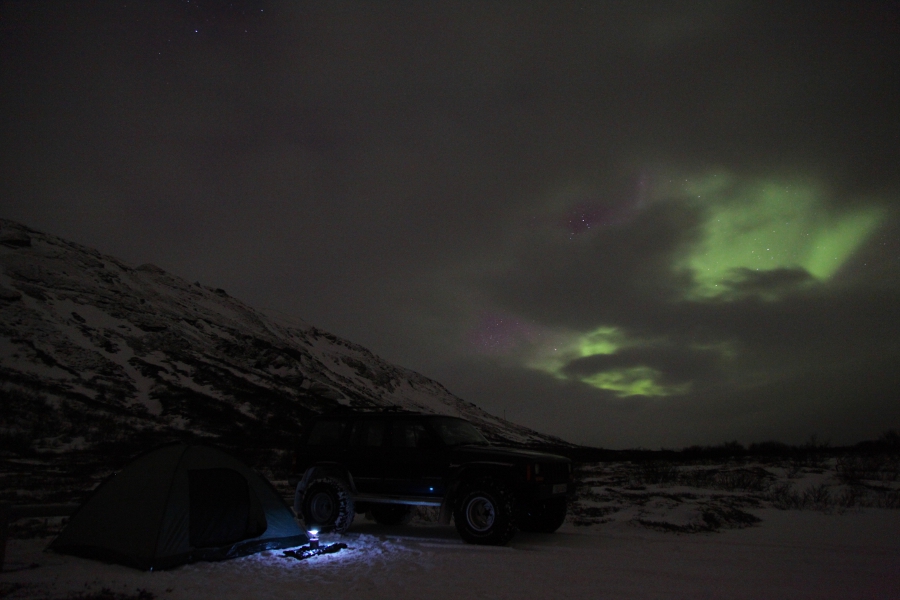 1h35am
But not for long so I get the stove out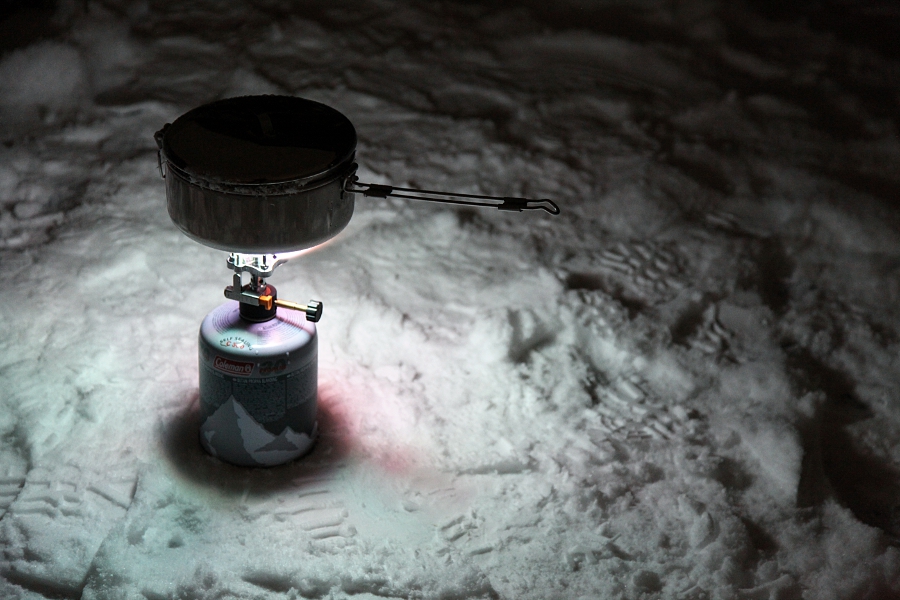 Melting snow
And I melt some snow to prepare a hot drink and warm up a little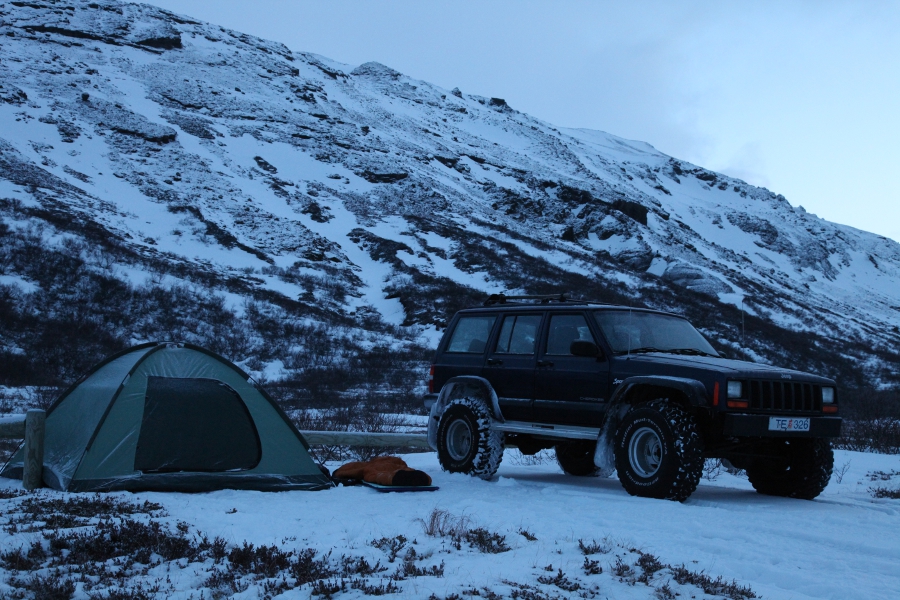 7h15am
View of the camp in the morning. The tent was just for "show" as there was hardly any wind and I preferred to sleep outside under the stars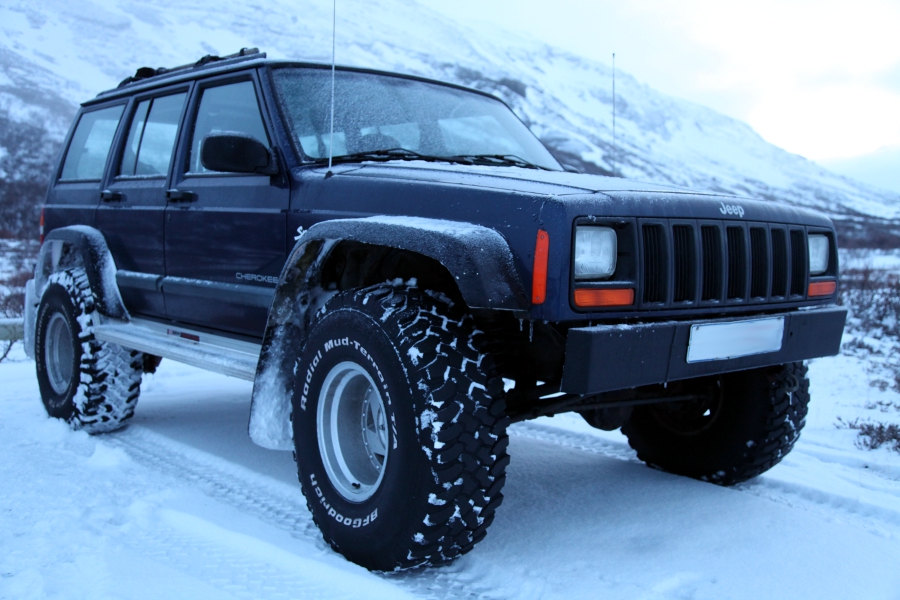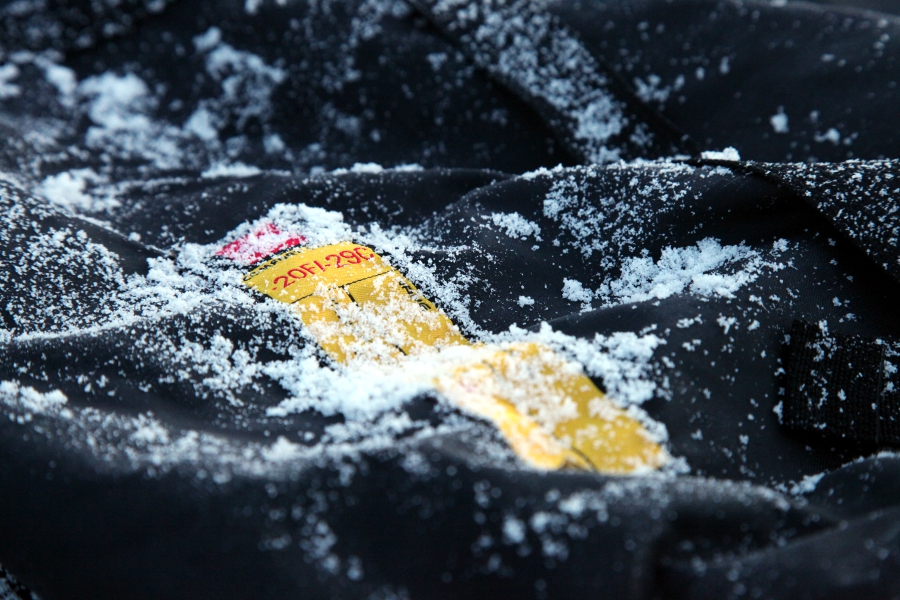 Frost
A bit of snow fell during the night
The North Face sleeping bag was originally rated for a comfort temperature of -29°C but after years of reliable service, I doubt it would get a -10°C rating now if tested.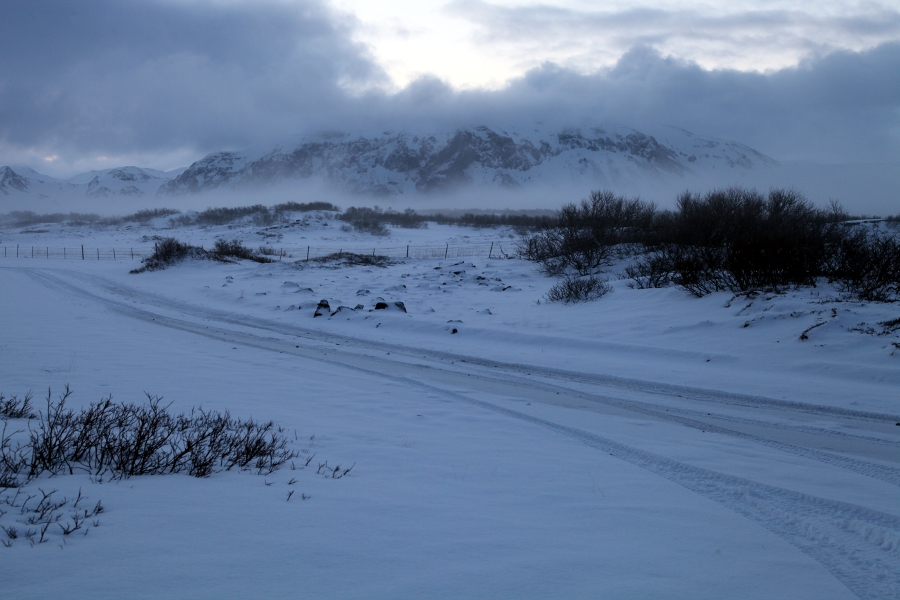 7h30am
The mountain is slowly waking up, soon the sun will shine through the clouds, the light will change, and the colors will come back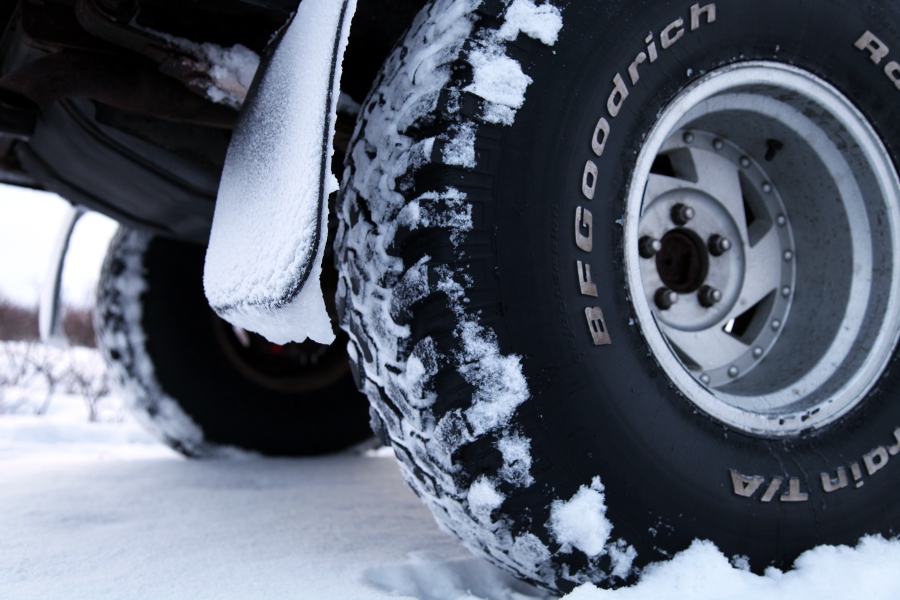 Mud Terrain
No comment on this one, it's a Jeep thing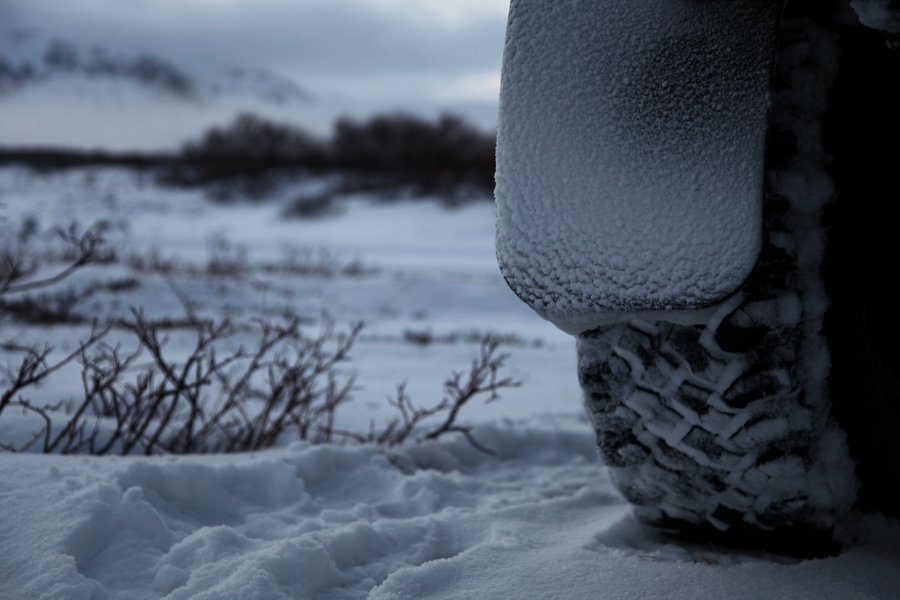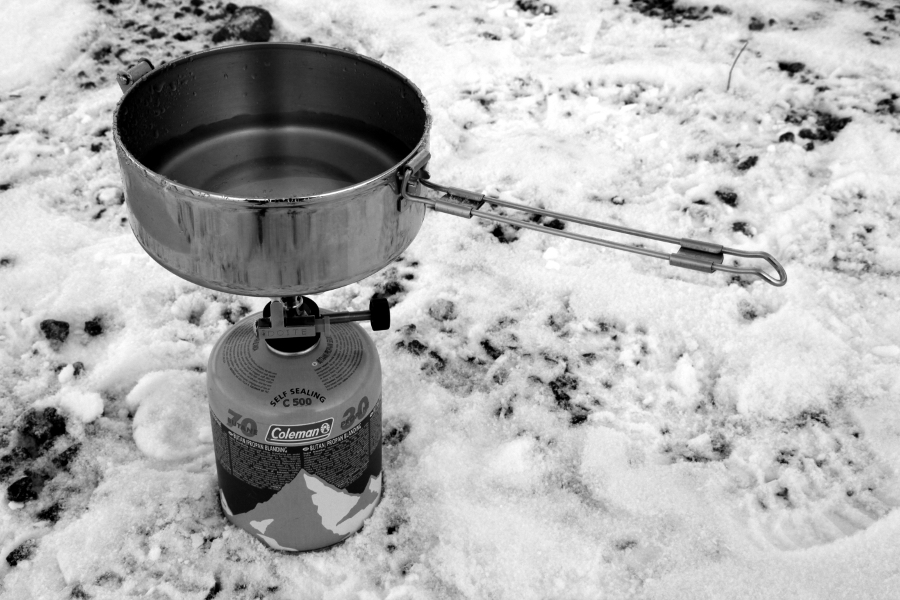 From snow to water
8am - Time to melt some snow to have some water to drink for breakfast. I left home in a hurry and did not take any water with me, knowing that I had ways to melt snow once in the mountains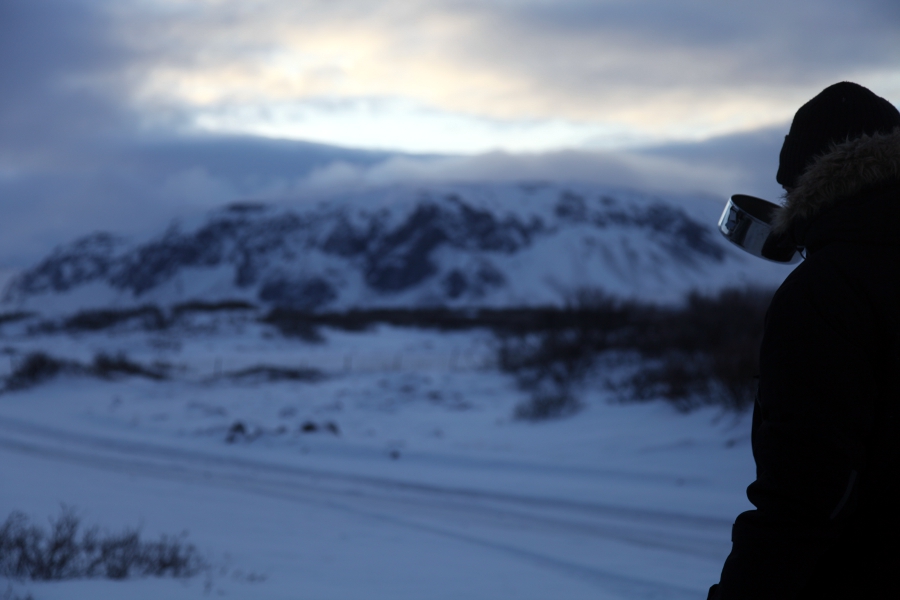 8h15am
Enough snow has been melted and I can now enjoy a warm drink for breakfast
« Previously: More Northern Lights